1 tag
Helen Skelton's Extraordinary Adventures
The NYAA Council and British High Commission are organising a Talk cum Presentation by BBC presenter, Ms Helen Skelton on her extraordinary adventures. Date : 19 Aug (Thur) Time : 3.00 pm to 5.00 pm Venue : NYP Theatre for the Arts Ms Helen will be talking about her various adventures, and the best known is her 2010 mile kayak of the Amazon River early this year. She...
2 tags
Digital Tools for Making Brilliant Mistakes →
1 tag
2 tags
1 tag
Reminder: Important YOG adjustments to the SIDM... →
Be sure you know when the holidays are this semester, as the Youth Olympic Games kicks off right before our Studio Projects. Save the link above.
2 tags
One Object in One Minute →
Whether you're in DMS1 (Design & Society) or DMS3 (Cognition, Communication & Interaction), here's an inspiring link to a video that shows you how easy it is to start making simple prototypes for everyday things – that's quite a good start to get your ideas flowing! Created an object yourself in one minute? Show'em here!
1 tag
2 tags
2 tags
I, Designer →
1 tag
https://www.adbusters.org/campaigns/oneflag →
1 tag
Watch this space.
As we gear up to receive our new intake of IxD '10 freshies, some changes to this blog system will be happening. Watch this space and continue to push hard for your Studio Project 2!
1 tag
Watch
The Sixth Sense – A New Way of Interacting?
Watch
The result of Wednesday's class as they set up their experiments on the Nanyang Polytechnic campus. Based on what the Wednesday class groups did, were these more of a behavioural experiment, or a reactive one? How could you have done it differently? In what ways can you use your AVPROD skills to improve the presentation of your experiment?
2 tags
Watch
The result of Monday's class as they set up their experiments on the Nanyang Polytechnic campus. Based on what the Monday class groups did, were these more of a behavioural experiment, or a reactive one? How could you have done it differently?
3 tags
What is Self-Concept? →
The short reading for DMS2 for Week 4.
2 tags
And... likewise for Vimeo: →
2 tags
Our IxD Youtube channel! →
4 tags
Future of Open Source: Collaborative Culture →
Here's another link to point you folks in the direction of the theme of Studio Project 1, and hopefully beyond.
3 tags
The Loss of Identity – What does it take to really... →
Now that Studio Project 1 is under way, here we will be posting articles that will inspire, inform and guide you with potential seeds for idea generation. Here's one such link, from Wired Magazine – one of the best periodicals on the digital age.
3 tags
2 tags
3 tags
Crowbar Seminar 2009 →
5 captains of the Media + Creative Industry will be sharing their experiences to all design faculty, students and practitioners. These media mavericks, advertising gurus and design doyens will cover various disciplines – Advertising, Design, Film, Interactive and Photography. Frederik Haren (Interesting.Org) Sng Tong Beng (Independent) Jeff Cheong (Tribal DDB) Eugene Cheong (Ogilvy) Mark Fong...
3 tags
1 tag
Watch
As Real As Your Life – starts from the 10-minute mark of this TED presentation.
2 tags
1 tag
Watch
Michael Highland: 'As real as your life' What have we become, in this age of non-kitschy, but yet virtual environments that we plunge ourselves into every day?
1 tag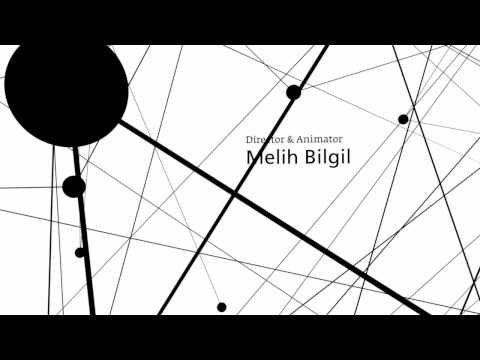 1 tag
1 tag
2 tags
Home-Learning exercise: UPDATED
Please check your NYP emails for full instructions on what we will be doing for the Home-Learning exercise scheduled for Week 11. You should all be reading your emails constantly now. Do inform your friends and remind them. Group I/Cs, please also assist in contacting your group members.
2 tags
1 tag
Refresh the browser to get the latest updates
To make sure that you are reading the absolute latest version on this blog, please make sure you force a refresh of your web browser. You can do that by pressing SHIFT on your keyboard and clicking on the REFRESH button on your web browser. You can also follow the latest updates via our Twitter feed, which is linked to our blog: http://twitter.com/ixdnyp
2 tags
1 tag
Survey Time! →
Please take some time to complete the Computer Ownership and Broadband Internet Subscription Survey. All students MUST submit. Login with your Admin Number, and IC Number / FIN for your password. Thanks!
1 tag
1 tag
The Case for Working With Your Hands →
Remember your timeline for DMS tomorrow+Thursday!
Don't forget we have a lecture this Wednesday. Also remember to do collect memories of your timeline if you haven't already, and write them in A7-sized slips of paper. Maintain the same style for all of them so we can identify you on our IxD timeline wall.
1 tag
1 tag
DMS: Defining a StudentTeacher Protocol
In order to enhance communication in class, and to continue to experience interaction design in its many forms, we ask you to work on this little exercise: We invite you to be as creative as possible. We also challenge you to come up with a more efficient way of communicating with us during our classes. Here are some key messages that we have defined in this week's class. Develop...
DMS: What do you want to say?
Clarification: You're not supposed to consider this question as homework, but as a question that you should be carrying close to your heart every moment as a designer, communicator, and human being.
1 tag
The cheekiest green-awareness ad yet? - Short... →
1 tag
About the 'What is Design' homework
We would like to see everyone come up with their best way to describe what Design is, in your own way. The only requirement here is that we ask you to (but not limited to these) write, illustrate, scratch, attach, paint, glitter, smear, dabble, dibble, dribble, scribble – in any way you choose – on the piece of paper. The book we are making will be a collection of how all of you are defining...
1 tag
DMS for this week
There will be no DMS lecture on Wednesday (6/5/09). However, we will be asking all of you to bring your pinball machines on Wednesday (May 6 2009), and wait outside M.321 at 2pm. We will be outdoors taking pictures and also giving out a new mini-exercise. If your creation is very cartizara or impossible to photograph, think of the best way for us to document your creation! Hoozah! After that,...
2 tags
Watch
Tim Berners-Lee – One of the founding fathers of the World-Wide Web: "…this is how innovation happens… my boss told me i could do it 'on the side', as sort of a 'play' project…"
1 tag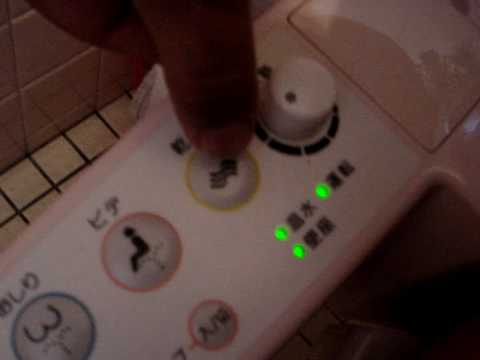 1 tag
A history of symbols →
Remember this link? Get ready for the discussion on symbols for our next class!
1 tag
Watch
Optical illusions.
1 tag
1 tag
Facebook: IxD09@NYP →
Join us on the IxD09@NYP Facebook Group!